When paired together, a healthshare plan and a Direct Primary Care membership can protect your health, boost your well-being, and save you thousands.
There's no question about it: Health insurance is not for everybody. Whether you don't qualify for an ACA subsidy or you're paying for coverage that you don't need, traditional insurance plans are anything but one-size-fits-all.
It's no surprise that Direct Primary Care (DPC) is becoming so popular. DPC gives Americans a new way to stay healthy without paying many thousands per year on health insurance. Unfortunately, the problem with DPC is that it doesn't include emergency or hospital coverage.
That's where a Healthcare Cost Sharing Plan comes in. By pairing your DPC arrangement with a specialized healthshare plan, you're adding the protection you need for large or unexpected medical costs.
Start here: Pairing DPC and Health sharing programs
What is Direct Primary Care (DPC)?
Known more formally as a Direct Primary Care Arrangement, this is a legal form of healthcare in which a primary care physician charges a flat monthly fee. In exchange, that physician provides basic health services to the member at no additional or out-of-pocket costs.
In the last few years, DPC memberships have become increasingly popular with both patients and doctors alike. Patients appreciate the ability to spend more time with their physicians, and physicians report closer doctor-patient relationships.
Another reason that DPC is so popular: Memberships are typically less than $100 per month, making it one of the most affordable health strategies on the market.
Commonly asked: Is direct primary care worth it?
Just like any other type of health care strategy, DPC arrangements aren't for everybody. Depending on your current health and expected medical needs, you might be better off going with a more comprehensive and traditional health insurance plan.
Not sure if DPC is a good choice for you? Your Personal Benefits Manager can help. Call 800-913-0172.
What is health care cost sharing (Healthshare)?
Offered by Health Care Sharing Ministries (HCSMs), Healthshare Plans are an affordable alternative to traditional insurance plans. Typically, healthshare plans are about half the cost of an unsubsidized insurance plan.
Some people join healthshare plans because it allows them to share the burden of medical expenses across a like minded group of people, like a church or religious community.
Other healthshare plans are non-religious, and are popular simply because they give people away to turn their back on the insurance companies while still staying protected against large or unexpected medical costs.
Commonly asked: Are healthshare plans and HCSMs legal / legit?
Health care cost sharing is 100% legal. Because HSCMs are not regulated the way insurance companies are, they're able to provide plans that are more affordable and more flexible.
In recent years, some HSCMs and healthshare plans have gained a bad reputation for one reason or another. At HSA for America, we only represent the healthshare organizations that have proven themselves to be trustworthy and reputable.
Our team will never push you into a bad health plan, no matter what.
Compare Pricing on the Best Healthshare Plans Available
How Direct Primary Care and Healthshare plans can work together
Here's how it all works. First, your DPC membership will get you unlimited monthly access to your physician. That means staying healthy, developing a strong doctor-patient relationship, and catching medical issues before they get bad.
Then, if you incur any major medical expenses, like an unexpected surgery or trip to E.R., your healthshare plan has got your back. Just meet your Initial Unshared Amount (like a deductible) and your medical expenses can become qualified for cost sharing.
The best part? Even with both a DPC membership and a healthshare plan, you're probably still paying less than you would be with an unsubsidized health insurance plan.
The best healthshare plans designed to work with a DPC arrangement
The best way to take advantage of the healthshare + DPC strategy is to enroll in a healthshare plan that is specifically tailored for DPC.
DPC Direct: Individual medical cost sharing plans designed for DPC members
Formerly known as MPowering Benefits, MPB Health has some of the most popular healthshare plans on the market, and they don't deny anyone based on religious beliefs or pre-existing medical conditions.
MPB Direct Individual DPC is designed exclusively for people who are enrolled in a Direct Primary Care relationship. This is a plan that offers cost sharing for big emergencies, like an unexpected trip to the E.R or hospital. It also includes on-demand telehealth, behavioral resources, and a discount prescription program.
What this plan doesn't have is cost sharing for routine doctor visits and preventive care, or in other words, the stuff that your DPC membership already covers. This allows MPB Health to offer an even more affordable healthshare plan, with monthly contributions as low as $195 per month.
Does MPB Health make you sign a Statement of Faith?
Unlike many health sharing organizations, MPB Health doesn't not require a statement of faith. Instead, they ask that their members agree to the Principles of Membership. This is a non-religious statement where the member agrees to abstain from illegal drugs, refrain from excessive alcohol use, and treat other people with care and respect.
PROS:
MPB Health doesn't deny anyone based on religion or pre-existing conditions.

The MPB Individual DPC program works with any established Direct Primary Care arrangement
Ready to run an instant quote on MPB Direct?
Medi-Share: A trusted health sharing program with Christian community values
Since 1993, the Christian Care Ministry has been providing low-cost healthcare solutions through their wildly popular Medi-Share Program.  Medi-Share is one of the largest and longest running sharing ministries in the country, with over 400,000 members and almost $3 billion in shared medical bills.
Last year, Medi-Share members voted to add access to Direct Primary Care. All members on the $12,000 AHP can now submit their annual DPC fees as an eligible sharing cost. Medi-Share will then cover up to $1,800 every year towards your DPC membership.
Is Medi-Share Christian health insurance?
Medi-Share is not health insurance. Rather, it's a medical cost sharing program that has roots in the Christian faith. All Medi-Share members are asked to sign a Statement of Faith based on biblical principles. This helps members rest easy that their contributions are not being used for purposes that don't line up with their faith.
PROS:
Medi-Share is a trusted health sharing ministry with built-in Christian community values

Medi-Share members who are already enrolled in the $12,000 AHP option can start seeing a DPC physician right away
Ready to run an instant quote on MediShare?
We're your personal experts at healthshare plans, DPC arrangements, and much more
Looking for a more affordable healthcare strategy? Pairing DPC with health care cost sharing is a low-cost way to not only stay healthy and happy but to also protect you against sudden or unexpected medical costs.
But not all healthshare plans are set up to work with DPC. If you're interested in a DPC-friendly plan from either MPB Direct or Medi-Share, call your Personal Benefits Manager. We can help you choose the plan that's best for you, or help you find DPC physicians in your area. Or, if you still aren't sure what kind of health plan you need, we can get you started with a free one-on-one consultation.
At HSA for America, our #1 job is to make healthcare easier and more affordable for anyone that wants it. Call us today at 800-913-0172, or click here to schedule an appointment.
Here are some additional articles on healthsharing programs: Why a Health Sharing Plan is the Perfect Complement to Your Direct Primary Care Physician | John Oliver on Health Sharing Ministries – What He Got Right, What He Got Wrong
Here are some additional pages related to this article: All You Need To Know About Healthshare Plans | How Smart Consumers are Opting Out of Obamacare and Slashing Their Costs by Joining Healthshare Programs Instead!
Where Can I Find A DPC Practice?
Use the map below to find a DPC practice in your area. Note that some may not be accepting new patients at this time.
The drop pins that are Blue are DPC offices with whom we have a personal relationship, and that are currently accepting new patients. (Attention doctors and patients: if you do not see your DPC clinic on the map, please click here to add your clinic.)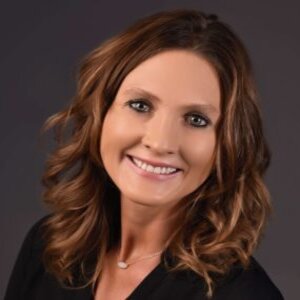 Hi! I'm Misty Berryman, and I'm one of your Personal Benefits Managers. I like working with HSA for America because we're creating solutions to healthcare problems. Our focus on money-saving alternatives like HSA plans and health sharing programs, and the variety of health share programs we offer, are what set us apart. Read more about Misty on her Bio page.