Health Savings Accounts & Medical Sharing Plans – Get A Free Quote
Self-employed individuals, small business owners, and many others who don't qualify for health insurance subsidies need affordable healthcare solutions that will save them money.
HSA health insurance plans and Health Sharing plans are the best alternatives.
HSA Health Insurance Facts
Average unsubsidized monthly family premium: $1,100 – $2,400
Coverage is mandated and approved under the Affordable Care Act (ACA)
Eligibility to contribute up to $7,750 per year to a tax-deductible health savings account
Covers all 10 "essential health benefits," including maternity coverage, mental health and substance abuse, prescription drugs, preventive services
Accepts anyone, regardless of pre-existing conditions
Backed by a financially-rated insurance company and approved at the federal and state level
Unlimited lifetime benefits
Most plans have limited doctor and hospital networks
Can only enroll during Open Enrollment, Nov 1 – Dec 15 in most areas, or if you qualify for a special enrollment period
Average family monthly contribution: $480 – $760
NOT health insurance, rather a group of like-minded people sharing medical expenses
Members are typically exempt from requirement to carry ACA health insurance
Members are typically exempt from ACA tax penalties
Some healthshare programs cover preventive services.
Waiting periods for pre-existing conditions
Go to any doctor or hospital (with many programs)
24-hour virtual care
Enroll any time
Costs are typically less than half the cost of health insurance
Programs that work with Direct Primary Care physicians available
HSA-qualified plans available
Need assistance figuring out what's best for you? We've helped thousands of people find affordable healthcare solutions including HSA insurance and low-cost health sharing plans.
SCHEDULE A FREE CONSULT
We set up a free personal consultation to understand what's important to you. This isn't just another standard list of options.
UNCOVER YOUR NEEDS
You'll get an uncomplicated, personalized approach to your healthcare solutions. Your needs are unique and your healthcare solution should be as well.
SAVE MONEY
We will present you with the most affordable options that make sense for your family's needs. Our approach will simplify the process.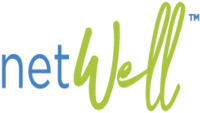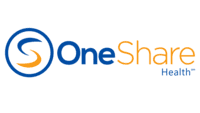 There is only one insurance provider in Iowa and they were asking for an astronomical increase in premium. Thank you for giving me an option called HealthShare programs!
– D. Nelson
Davenport, IA
When it came to making a decision and purchasing health insurance through the ACA, things got confusing and frustrating. I find HSA for America knowledgeable and helpful. When we worked together, I ended up with the best plan for me at the most affordable price.
– Marian Costello
Tucson, AZ
HSA for America also showed me ways to save a substantial amount of money! My Personal Benefit Manager is very knowledgeable! No hassle at all in the process.
-Rita Shepherd
Red Bluff, CA
We get it.
Healthcare is confusing and expensive.
So many people end up overpaying simply because they don't know there's a better option. That's why we specialize in health savings accounts and healthcare sharing plans that make your options more affordable.
GET BETTER COVERAGE. SAVE MONEY WITH AFFORDABLE HEALTHCARE SOLUTIONS
HSA-QUALIFIED HEALTH INSURANCE QUOTE
Health insurance plans that are HSA qualified can be viewed in our health insurance instant quote results. HSA-qualified plans will have a blue HSA symbol.
Choose your state below to get a free individual health insurance quote for both HSA-qualified and non-HSA health insurance plans. For a quote on a group, please fill out this
Census Form
, or
schedule a consultation
with one of our small business experts.
HEALTH SHARING PLAN QUOTE
Health sharing plans are not insurance but a more affordable way to make sure your family is protected from unexpected medical expenses. Health sharing means that the group is helping to cover each other's medical bills.
Choose your state below to get a free individual quote on our low-cost health sharing plans. For a quote on a small group, please fill out this
Census Form
, or
schedule a consultation
with one of our small business experts.
Disclaimer: All information on this website is relayed to the best of the Company's ability, but does not guarantee accuracy. Information may be out of date. The content provided on this site is intended for informational purposes only and does not guarantee price or coverage. This site is not intended as, and does not constitute, accounting, legal, tax, and/or other professional advice. Determination of actual price is subject to Carriers.