We're on a Mission to Help 10,000 Americans Make the Switch to Healthshare Programs
(And We Want You to Join Us)
With Commissions as High as 25%, Now Is the Best Time to Start Enrolling Your Clients in Health Sharing Programs
There's no longer any doubt: the American healthcare industry is out of control. As insurance premiums continue to skyrocket, more people than ever are desperate for an alternative that won't break the bank.
At HSA for America, we're committed to making it easier for people to pay for healthcare. That's why we're on a mission to enroll as many people as we can in Health Care Cost Sharing (Healthshare).  
And considering how many people are fed up with Obamacare, we have a feeling that it isn't going to be too difficult.
The Healthshare Market is a Rising Tide
Consider this: health insurance has become so expensive that the Biden administration has been forced to invest an additional $34 billion into Obamacare, boosting subsidy spending by an unprecedented 29%.
Meanwhile, the average American is forced to pay thousands per month, just to give their family the most basic health protections.
More and more Americans agree: enough is enough. That's why they're making the switch to health sharing plans, a low-cost health insurance alternative that routinely saves people between $5,000 and $10,000 per year.
How Much Can You Earn by Offering Healthshare Memberships?
Consumers aren't the only ones who are poised to win big with health sharing plans. For agents and professionals, healthshare plans represent a unique and immediate opportunity to cash in on commissions as high as 25%.
So how much can you make? Considering an average premium of $450 per month with a 24% commission and just 100 clients, that's $129,600 per year. Every 10 new clients after that and you're giving yourself an $12,960 raise each time.
Some plans pay a lower percentage than this, and some pay a set dollar amount per month. In any case, it is not a get-rich-quick proposition, but it is a way to build a nice residual income.
It gets better: by contracting with HSA for America, you are plugging into a network of expert professionals and curated resources designed to make it even easier to attract new clients.

Unique Opportunity
With healthcare premiums continuing to rise, the desire for a more affordable alternative has never been greater. The Healthshare plan market is already soaring, and it's not likely to slow down anytime soon.

Competitive Commissions
Health sharing memberships are growing rapidly, and are paying very fair commissions for bringing in new members. Our highest commission plan is currently 25%, with level commissions for the life of the plan.

Easy Expert Training
The Healthshare training process is provided online, and with some of our healthshare partners can be completed with a few short videos and an 18-question assessment. Score 80% or above, and you're ready to go!

HSA-Friendly Healthshare Plans
We can contract you with the only health sharing organization that offers an HSA-compatible healthshare plan. Help your clients save money, and gain additional tax benefits.
Contracts with the Most Popular HealthShare Plans
As a marketing partner, you will be able to offer your clients the most popular health sharing plans on the market, including: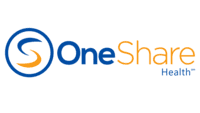 Click the link below to begin your contracting.